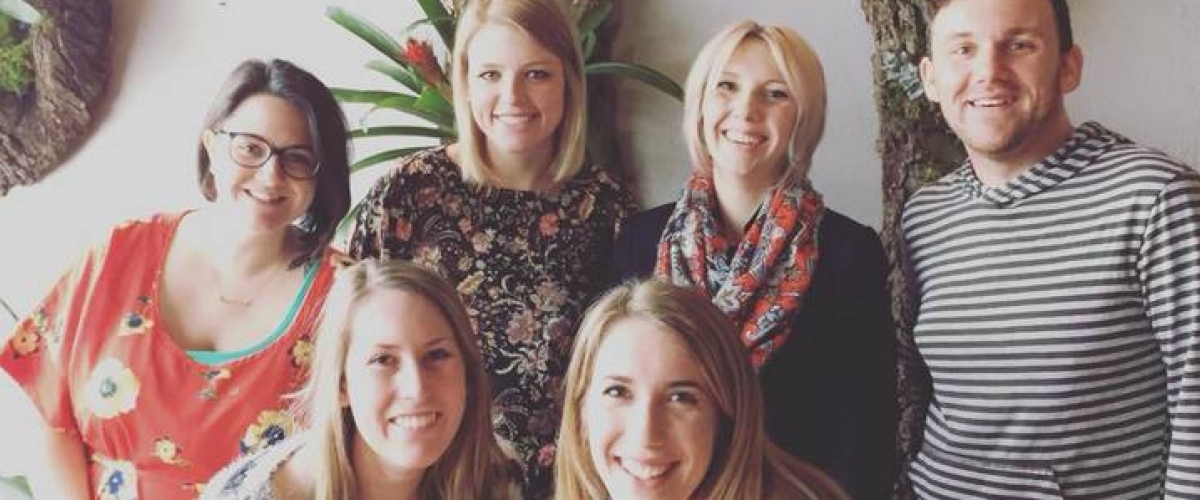 I was standing in line at Noodles & Company, of all places. Don't judge me. It had been a rough day. Actually, a rough month. I was hurt and angry and exhausted, all at the same time. I needed some carbs.
Then a text message changed everything.
Let me explain.
My hiring at P&G came on the heels of the toughest season of my life. I had been a pastor for 10 years (four of them at the same church) and was fired from my job when I came out as gay. That's still difficult for me to say a year later. I cannot explain what a jarring, gut-wrenching experience it is to tell the truth about who you are to the people you have considered family and have them not only reject you, but make sure others do as well.
My whole world was turned upside down and I found myself questioning every relationship in my life, second-guessing my worth as a leader and even as a human being. Not to mention trying to assimilate into a new work environment and manage new responsibilities. I had just been hired at P&G, and I found it difficult to relate to anyone on a personal level, afraid to divulge too much information lest I be judged or rejected.
Yet here I was, in this new role that I absolutely loved, working with people who I genuinely liked being around and who seemed to enjoy my company in return. I woke up every day looking forward to going to work. But I was still unsure if I could really be myself. If I could trust people to know me. All of me.
And then everything changed.
As I waited for my food that evening, my phone chirped with a text from P&G's owner, Kate Snyder. I looked down and read words that brought such affirmation and healing to my soul. Her message simply said, "Know that you never have to be afraid to be you at P&G. You are loved and valued just as you are."
I grabbed my food and rushed out the door to avoid a potentially awkward moment with the cashier. (I love pasta, but not enough to bring me to tears.)
Here's what I know now: I belong here. And I don't mean at P&G (although that is definitely true). Wherever I go, I belong. I am who I am, and I make no apologies for that.
One of my heroes, Dr. Brene Brown, says it best in her book "Braving the Wilderness,"
"Stop walking through the world looking for confirmation that you don't belong. You will always find it because you've made that your mission. Stop scouring people's faces for evidence that you're not enough. You will always find it because you've made that your goal. True belonging and self-worth are not goods; we don't negotiate their value with the world. The truth about who we are lives in our hearts. Our call to courage is to protect our wild heart against constant evaluation, especially our own. No one belongs here more than you."
This month I celebrate as someone who is comfortable and confident in my skin, at a company that values who I am rather than shuns me for it. And that is a very good feeling.
Happy Pride!