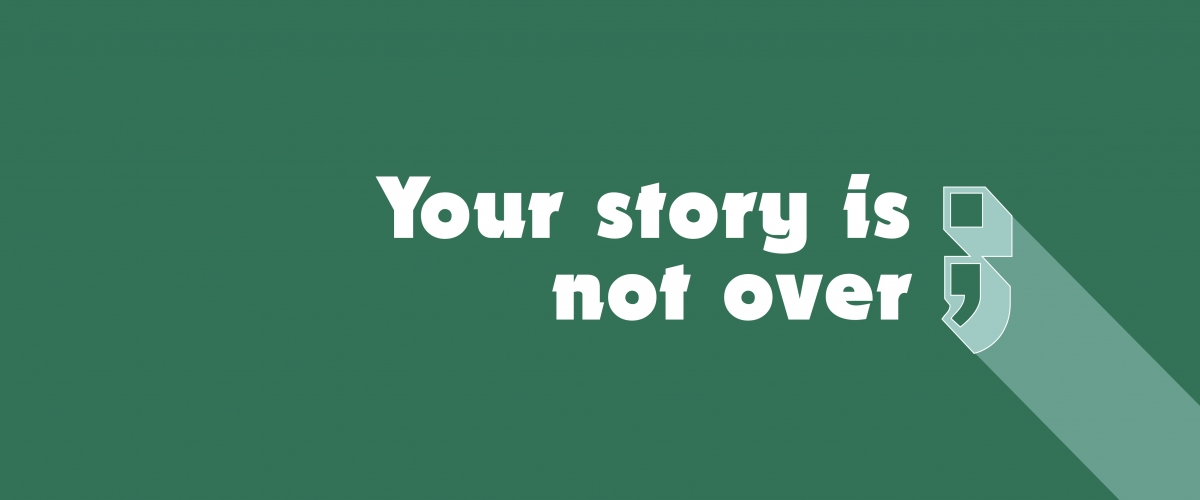 Earlier this month, we announced this holiday season, we are focusing on breaking the stigma surrounding mental health, and donating to nonprofit Project Semicolon in lieu of client gifts.  
As stress mounts, and many on our team feel the disproportionate burden of expectation placed on women at the holidays, we felt it was important to amplify the message that the holidays don't always feel magical… and that's okay.
Although we shared several resources about improving mental health and supporting those who are struggling during the holidays, we recognize we aren't experts. We aim to provide resources to our community, and Project Semicolon shares those same ideals — to connect communities and increase access and awareness of information and resources about mental health.  
The mission of Project Semicolon is to help reduce the incidents of suicide in the world, and encourage open conversations about mental health and care. The project also offers online mental health screenings and a 24/7 hotline for those who are dealing with trauma, having suicidal thoughts or are a survivor of suicide. We are giving to Project Semicolon in hopes of continuing these critical conversations about mental health in our industry, for the people we love, and for ourselves. 
If you yourself are struggling and considering self-harm you can also contact the National Suicide Prevention Lifeline at 1-800-273-8255.
But there are so many other organizations doing similar work in our region and state. Here a few that you can donate to and support as well: 
Six Feet Over is a non-profit organization servicing the Metro Detroit tri-county area, that works to better the community by spreading awareness and educating others about mental illness and suicide prevention while advocating for and supporting those in need and connecting them with resources.

Firecracker Foundation is a nonprofit right here in our hometown of #lovelansing that provides holistic healing services to child survivors of sexual trauma under the age of 18 and their families in the tri-county area of Mid-Michigan.

Ronald McDonald House of Mid-Michigan, one of our lovely clients, is a safe space that keep families close to the care their sick children need, providing comfort, support and resources for families just steps away from the hospital. 
Consider donating to one of the worthy causes if you can spare the money during the holiday season.  We encourage you to check on people around you, and take care of yourself. It's okay to seek help from the people around you, resources or medical professionals. 
I repeat… it's okay if meditation, exercise, "eating right" and the like are NOT enough to get you to a place of ok. Seeking out therapists, psychologists, psychiatrists and other clinical support does not make you weak or a failure. After my husband and my child, my therapist is one of my favorite people on this planet and without her and my neuropsychiatrist, I simply wouldn't be able to do what it is I do day in and day out.
And now it's time to take care of ourselves. The P&G team is taking a break and disconnecting from social media to be present for the holidays. It's been a busy fourth quarter, full of both growth and change for our team (more on that in the new year), and so rather than our traditional Christmas Eve to New Year's Day break, we needed a bit more. Our offices are officially closed from today, Dec. 21, through 9 a.m. on Monday, Jan. 6.
I'm so incredibly grateful for a team who can prepare for a two week break, and clients who understand how hard we work for them, and feel just like I do that our team deserves a break.
Thank you to each and every person and organization that's been on the journey of 2019 with us. I'm truly excited for 2020, and look forward to continuing to share.
Happy holidays, and we'll see you in the new year!