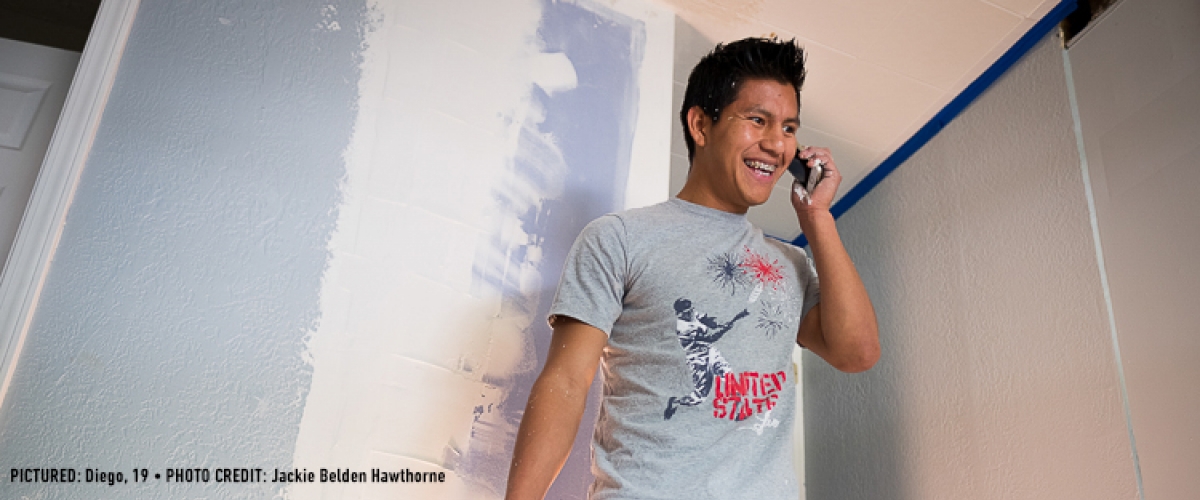 On finding Refuge (in) Lansing
Jun 16, 2017
Category: P&G culture
I am a white, middle-class, educated, cisgendered, heterosexual Midwestern woman. I am a wife, a mother, sister, daughter and friend. I own a car and am a soon-to-be first-time homeowner.  There is more than $1,000 in my bank account. Both of my parents are a simple 10-minute drive away. Food is on my literal and proverbial table every damned day. My privilege runs wide and it runs deep.
My life has not been without its challenges or struggles. But, I am reasonably confident when I say never will I know the horrors of war. Never will I know the pain of losing a family member, through distance or death. I could not possibly know what it means to leave a place for fear of your life, for fear of starvation or waking up to a gun in your face.
Our neighbors have lived this horror, pain and fear -- and yet -- they persist. They prosper. They humble and inspire this privileged person. They lift and brightly punctuate our community. They have found refuge in resettling in Lansing and their stories must be told. We must support and celebrate and welcome these neighbors through action.
I urge you to act.
Read the Refuge Lansing stories. Look at the snippets of life. Visit the traveling exhibit. Support refugees with your dollars or voice or understanding or volunteerism.
Refuge Lansing is a grassroots, community response to the climate of fear and intimidation facing immigrants and refugees in our current political context.
I was part of the more than two-dozen creative professionals who volunteered to work with refugee families in Greater Lansing to share their stories. It was one of the greatest honors of my life. 
You can read about Diego, a 19-year old Guatemalan refugee, along with other 11 families -- a fraction of the 20,000 newcomers in Greater Lansing -- featured in the project on the website or by ordering the lovely book.
I could go on and on, truly. But our neighbors and friends can speak for themselves…
Connect:
#RefugeLansing
https://www.facebook.com/groups/refugelansing/