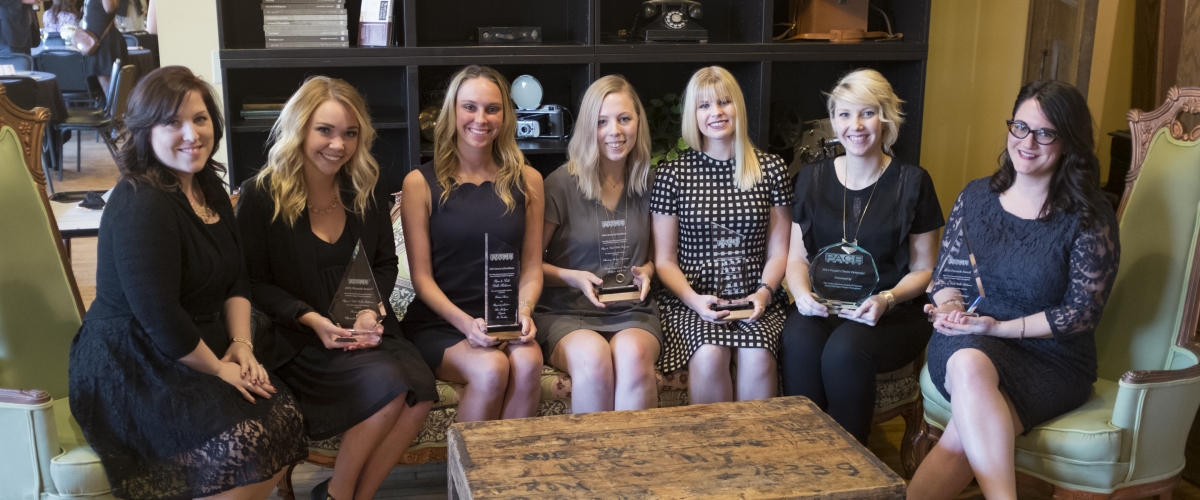 Why do public relations awards matter?
Mar 30, 2017
Category: What's new
I've got to be honest. When I first sat down to write this blog post about the upcoming PACE Awards, I was experiencing a serious case of writer's block. So, Kate and I played the "why game" to really ask ourselves what the purpose is behind award season.
Why do we spend time submitting entries for awards? Why is receiving an award important? Why do we care? And, most importantly, why should our clients and community care?
In every campaign we pitch, article we draft and event we plan, we have an internal process to measure our efforts. We know what success looks like and we always strive to do better and push ourselves a little bit further. But, if we're being honest, it sure is nice when others outside the agency recognize our successes as well.
Let's dig into those "whys…"
Why do we spend time submitting entries for awards? More often than not, when we're preparing our work to be judged, that's when we find areas for improvement. While compiling an award entry, we're forced to relive the reasons behind all the organizing and outcomes. Did we really make an impact or did we just pull off a nice event or campaign?
Why is receiving an award important? Beyond improving staff morale and client appreciation, receiving an award can often feel like we're making the intangible tangible.
We specialize in government and nonprofit clients, so we often play the long game before we see measureable results. But after taking the time to reflect on our work and receiving an award recognizing our efforts, it's another way to measure success. With an award, we can point to a tangible thing and say, "We accomplished something that led to an outcome we can see and touch."
Why do we care? At P&G, one of our #Truths is "Walk the Talk." We don't just want to talk about making an impact in our community, we actually want to do it! What we do for our clients matters. What we do for the community matters. Getting recognized for that effort and sharing that with the world matters, too. We want to make change, do more and grow in ways that make sense for P&G – we can do that by making our work stand out and sharing our successes.
Why do our clients and community care? It feels a little funny, but awards can serve as validation for those outside the agency. We can say that we deliver award-winning work and achieve success for our clients. Awards can help articulate quality to those outside the PR world in a way that a simple list of accomplishments can't.
Finally, why do awards matter? They encourage us to reach for greatness in our goal to make an impact in our community. They force us to reflect on past efforts and move to do better. Bottom line, awards are the delightful, but not required, cherry on top of our impact sundae.
On Thursday, April 13, the best of Greater Lansing's communications and public relations professionals will arrive at the Old Town Marquee at 4:30 p.m. to attend the PACE Awards, hosted by the Central Michigan Chapter Public Relations Society of America.
This year, we'll be there to accept five awards on behalf of our clients and cheer on our PR peers also working to make an impact. If you're interested, purchase a ticket and see the talent Lansing has to offer. We hope to see you there!