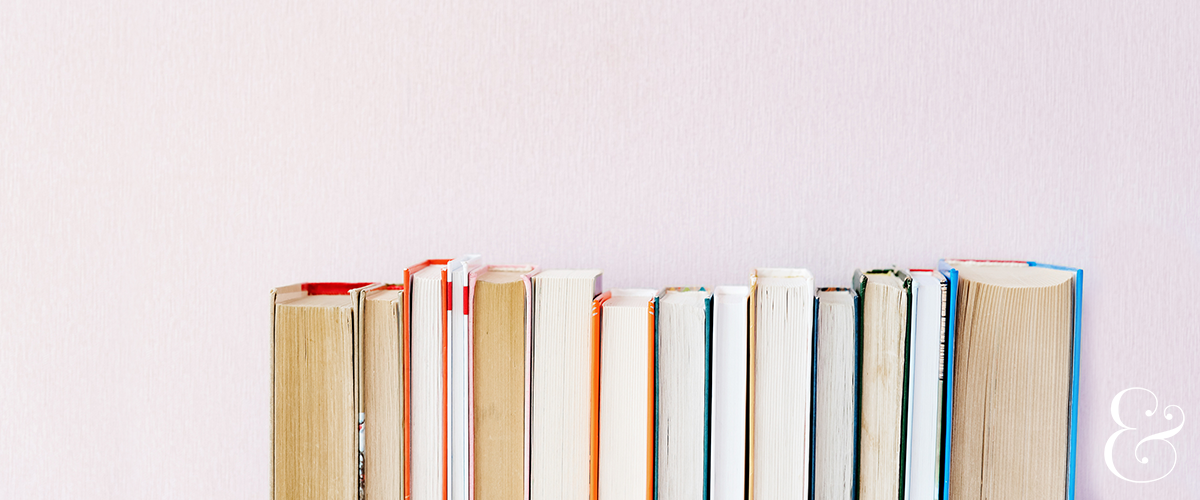 Tips from a researcher on staying factual and engaged with the BLM movement
Aug 20, 2020
Category: P&G culture
In the months following the murder of George Floyd, the country has seen a massive surge in information being circulated pertaining to the Black Lives Matter movement, Black history and ways to contribute to the movement. And we've also seen white allies drop off as time goes on and other things pull attention and focus.
While Instagram stories and tweets serve as an immense platform for Black people to share their stories and expertise, it's incumbent on white people to continue engagement, amplification and action. It is easy to scroll, add to "saves," and (hopefully) revisit posts later. 
And it's easy for white people like me to be performative in our allyship, sharing posts to our stories. But we must read further than the post or the tweet, and hold ourselves accountable to stay educated — and engaged — beyond any peaks in the movement. 
I don't have the lived experience of being a Black person in America and, accordingly, I lack the firsthand knowledge of what it entails. I humbly bring my experience with research at Michigan State University to my lifelong quest for allyship. In my role as an ally, I've thought a lot about how I can use this academic research knowledge to truly be a better ally and to teach other white people to do the same. We each bring something to the fight for justice. Mine is this.
So here are a few ground rules I followed when conducting research in MSU's Social Science Scholars Program when I was paired with a research mentor to write about a topic of my choice. While my research centered around desensitization to tragedies in media, these tips are applicable to any type of research, and they can and should be used to educate ourselves beyond the 'Gram.
Listen to what the leaders have already recommended
The sources that are always most valuable to a researcher are those supported by other experts in the field. Within the Black Lives Matter movement, the experts are Black leaders, and the literature and media recommended by Black communities are the most vital. 
Here is a list of media often recommended by Black activists such as Christine Platt and Michelle Saahene. Most of these Black leaders have already done the work and shouldered the emotional burden of educating non-BIPOC, so don't burden POC with your questions. The whole point here is to do your own research to better understand your role in white supremacy and learn how to better contribute to the Movement for Black Lives.
Frequently recommended books to offer perspective and growth:
Documentaries to allow you to see and hear stories directly from BIPOC:
"13th," from director Ava Duvernay
"The Central Park Five," from director Ken Burns
"The Death and Life Of Marsha P. Johnson," from director David France
"I Am Not Your Negro," from director Raoul Peck 
"The Black Panthers: Vanguard of the Revolution," from director Stanley Nelson
Go to the sources
For those new to allyship — or for those who want to become a better ally — after watching "13th" and reading a few books, you may feel as though your work here is done. 
It's not.
It's common, but "being done" is a dangerous trait of performative allyship. For those who pursue their growth and allyship through academics, here's where academic research skills become essential in finding the information that's not wrapped up perfectly in a list or a Washington Post article. 
The second most effective way for a researcher to obtain information on a topic is through the sources, citations and bibliographies referenced in literature they've already found useful. In other words, figuring out what your most reliable authors have read up on (more on reliability in the next section) and reading that yourself. Sometimes when you're reading an article, its sources may simply be linked at the end of the page or paper. Some articles may have hyperlinks to the sources they cite. 
In a documentary, however, you may see talking heads — historians, activists, researchers. It's important to ask yourself, "Who are these people?" Take interest in their work, and you will discover the "chain of experts" within the field.
Delving deeper into information mentioned only briefly in literature is another "chain" strategy. This method can narrow down the topics you are most passionate about learning. For example, a book mentions a statistic pertaining to redlining that surprises you. Now, instead of simply Googling "Racism in America," you can narrow the results to something more detailed and of interest to you, for example, "History of the Black Power Movement" or "Effects of Racism in the Healthcare System."
Checking for reliability
As with any research, checking for reliability of your sources is crucial. It's certainly important when consuming articles, studies and academic research, but it's critical with information found in Instagram posts, tweets, etc. 
The first reliability check is seeking out the author or source. What is their background and are they qualified to speak on the subject? If someone is making claims about the Black experience, are they Black? 
A similar check is noting the reputation of the source. Is the author well-known in the field? Is the platform or publisher familiar? In the case of an article or study, how many times has it been cited? Tools such as Google Scholar and Web of Science can bring to light the popularity and any peer reviews of a work.
The last check is timeliness. How old is the information you're consuming? Preferably, the article or paper will have been published in the past several years, but depending on the topic, within recent months may be necessary. Most information on social media will be relatively recent, but in the case of studies, articles and other literature, checking for dates is crucial. 
Take active breaks
At P&G, we refer to "active breaks" as an activity that maintains our momentum, but allows for some perspective-building distance from the job at hand. Stepping away from the computer for a few minutes, for example, preserves energy and allows for some visual and mental distance. In this movement, the same action can apply. We do not have to constantly be reading about history and activism to still be engaging in the Black Lives Matter movement. 
One way to take an active break that still engages is consuming media produced by Black artists, musicians, authors, artists, makers and directors that doesn't directly pertain to the movement. We can support Black creators with our dollars and learn through narratives and perspectives that often take more effort to find due to our systems of white supremacy in pop culture and media.
<Spoiler alert> Black authors write fiction, too! Romance, sci-fi, fantasy, crime and mystery ... you name it. Here's just a small sampling of a variety of genre books by Black authors who have been critically lauded and much beloved by readers around the globe. Support not just with your knowledge and activism, but with your dollars. Even better: Take the time to find independent Black-owned book stores to purchase from. 
Deploy your Google research skills to turn up hundreds of lists and recommendations of Black-created media to consume.
Be realistic, and stay engaged
Supporting the Black Lives Matter movement is more than just a several-month commitment. It requires sustained effort. This includes recognizing our own biases and privileges daily — catching ourselves and our own racism. It means having conversations with friends and family about anti-racism, sharing and consuming resources, and continuing to amplify Black voices. It may also mean finding ways to contribute financially to BLM organizations in a sustained fashion. 
Burnout is absolutely real, and it's privileged as hell. Only participating in a movement during its peak months is privilege in action, and it's painfully performative in the face of those who don't have the luxury of stepping away. As white people, we must recognize we have lots of learning (and unlearning) to do. Becoming better allies is a lifelong process of standing up to white supremacy and shaping a world free of anti-blackness. 
We must do the work, and one of the ways we can is researching history, facts, culture and more to fuel our own roles in anti-racism.
Zoya Shevchenko