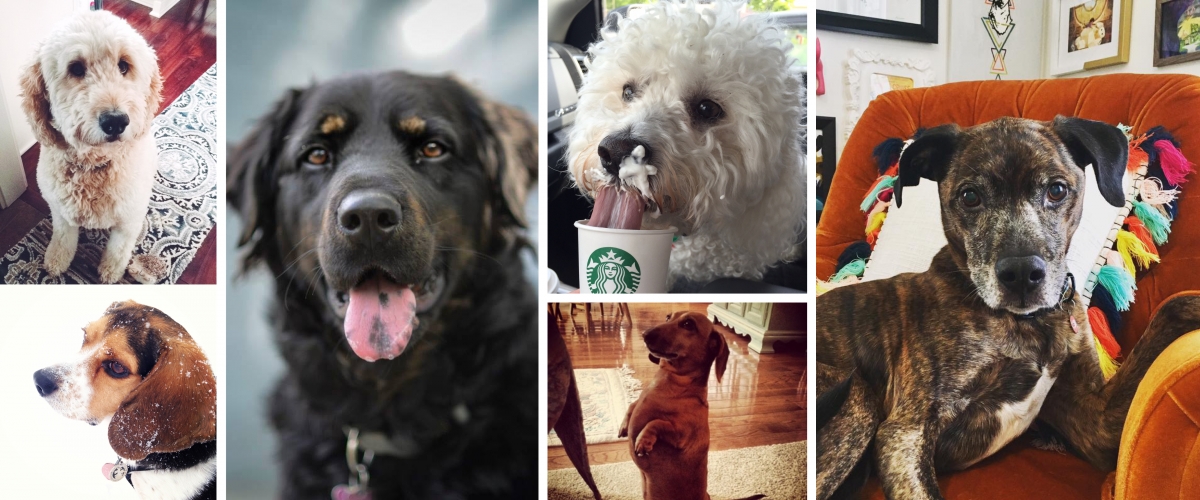 Last month, we helped the Ingham County Treasurer report that Bella and Buddy are the reigning champions once again for the most popular registered dog names in Ingham County.
Other names on the 2016 list?
Daisy, Lucy and Molly. Max, Charlie and Cooper. Not to mention Leonardo DogVinci, Dude and Meatball.
Sometimes, you have to mix in a little fun with your more, shall we say, dry public relations. The top 10 list is a great way to remind folks that the Treasurer's Office manages dog licenses in the County, which are required by law for all dogs five months and older and proves the dog is up to date with its rabies vaccinations and that the dog legally belongs to someone.
To help put some faces and snouts to the names in the Treasurer's Office, we also featured a few of their beloved pups on the Treasurer's Facebook page. One thing is for sure: People lose their minds over dogs. And I mean that in the best possible way. 
At P&G, pets are part of the family. Here are a few of our favorite (and registered) snouts!
Dog: Charlie, Goldendoodle
Owner: Bri
Years Loved: 11
Quirks: Loves popcorn, poses for pictures and does a dinner dance.
Dog: Oskar, Rottweiler/retriever mutt
Owner: Veronica
Years Loved: 4
Quirks: Howls at sirens, has the best hairy toes and loves a good snowball fight.
Dog: Dozer, Beagle
Owner: Allie
Years Loved: 9
Quirks: Cuddle-master, has his own snort and grunt language and hates car rides.
Dog: Meeko, Dachshund
Owner: Alyssa
Years Loved: 13
Quirks: Knows when you're sad, is a lover of heat and hates going on walks.
Dog: Robbie, Bichon Frise
Owner: Jackie
Years Loved: 9
Quirks: Hates swimming, loves cheese and roof jumping.
Dog: Herbie, Mixed Breed
Owner: Kate
Years Loved: 13
Quirks: Hates thunderstorms, loves to snuggle under the blankets and gives great high fives.
Make sure your pup is registered - it's their ticket back home! For more information, visit http://ac.ingham.org/DogandKennelLicenses.aspx.