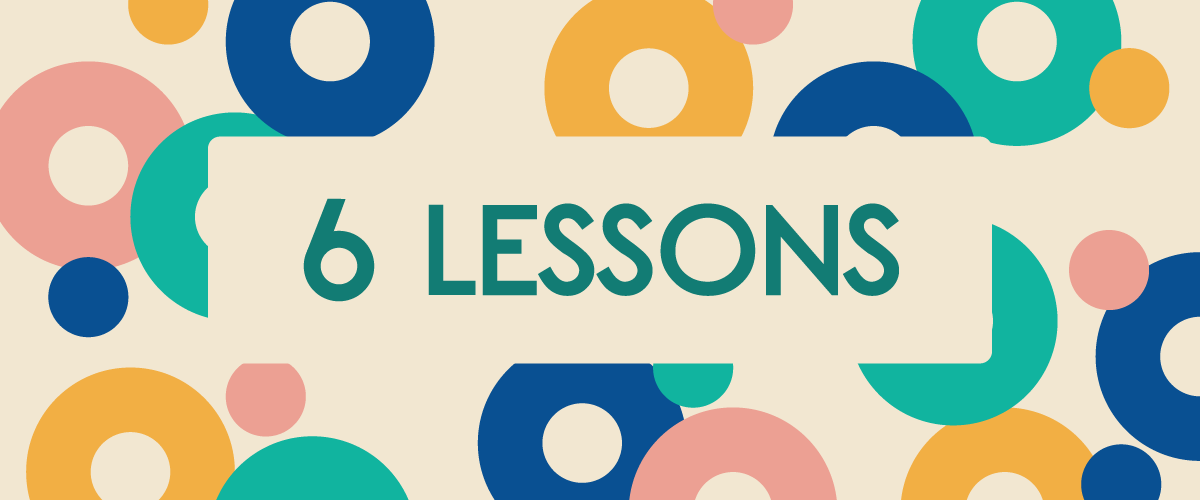 6 things I've learned during my first month at Piper & Gold
Jun 6, 2019
Category: P&G culture
My first day at Piper & Gold Public Relations as a student strategist was exactly four weeks ago on Thursday, May 9. In that time, I have forgotten to bring my laptop, drank more cold brew than ever before and learned more than I could ever during a whole semester of college.
For me, the transition has been tough, but I've learned a lot. I have a background in writing and social media management, but I have never worked in an agency setting where I'm creating content on behalf of different clients.
As part of our June #EmbraceNumbers theme, I'm sharing six things (of the hundreds) that I've learned during my first month at Piper & Gold.
#1: My work matters
At Piper & Gold, I'm not getting people coffee — unless we're at Blue Owl for a meeting and I'm closer to the barista — or completing other menial tasks. No task is too small and there is no such thing as busy work in our office. Whether I'm writing a press release for a client, drafting P&G social content or simply updating a contact's email address, everything I do has an impact.
I am confident Kate, Veronica and Cassie would never assign me something they wouldn't do themselves. They just happen to be very busy boss ladies, which is why they hire student strategists to help them out.
#2: Ask for help
I've always taken pride in being a self-starter. I have high ambitions and am willing to put in the time and effort to get where I want to be. Unfortunately, I don't have all the time in the world to perform hours of research on how to do something. Time is money at Piper & Gold, when I put my pride aside to lean over and ask our creative strategist a quick question, she's saving P&G both of those things by giving me an answer so I don't have to go looking for it by myself.
#3: Take time to reflect
I really didn't want to bring astrology into this, but I'm a Virgo. Virgos are known to be hard workers who take responsibility seriously. A huge downside of this is that Virgos are really hard on themselves, especially when it comes to work or school.
No one achievement feels like enough for me and as I reach the goals I set for myself, I can't help but look forward and ask what's next without taking time to reflect. After a few rounds of "Hey, take a look at this again," or, "Check out my comments and revise, please," I realized that work, and life itself, isn't only about the goal, it's about the process as well — cue, "The Climb" by Miley Cyrus.
#4: Collaboration is key
As much as my Virgo self would not like to admit it, we all make mistakes. Thankfully, at Piper & Gold, no one person is to blame for a mistake that may arise. All our projects, no matter how small are seen by at least two pairs of eyes before being published, printed or sent along to a client.
Piper & Gold relies on teamwork and collaboration to get a lot of things done. Not only does this minimize our chance of error, it gives all of us a voice in the work we produce.
#5: Utilize others' expertise
I'm the first to admit I am not an expert in all things related to PR. I have a lot to learn and what better way to do that than to work with and learn from some of the area's experts?
Piper & Gold is a smaller agency, there are usually only six to eight of us in our office daily. Since we are a smaller company, we must rely on one another's individual experiences and expertise to create innovative, high-quality work. Even though I've only been here for a month, I've been asked to give my input on things I have some working knowledge about. And wow, it feels good that my opinion has value.
#6: Have fun
Piper & Gold wouldn't be where it is today without its dedication to its employees. Kate can say it better than I can, so I will just quote her. At Piper & Gold, "we [are] more than just co-workers, but a tight-knit family that supports one another inside the office and out. Where we could truly effect change on our own lives and the lives of the people around us."
I've found in conversations with my coworkers that we have similar values and interests. Not only does this make me like them as colleagues, but I enjoy them as people that much more. So, our 8 a.m. brainstorming meetings aren't as awful as I originally thought they would be. And it's OK to take a minute or two away from work in the afternoon to discuss a podcast or the "Game of Thrones" finale (okay, maybe it's more than a minute).
It's been a whirlwind of a first month. I can't wait to see what the next one brings.