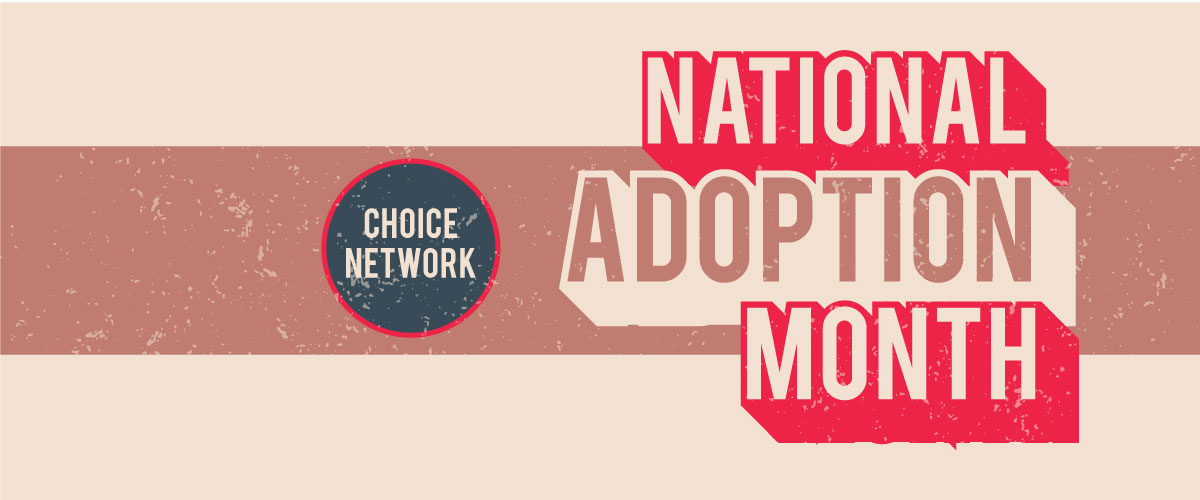 Every year, National Adoption Month aims to raise awareness of the need for adoptive families for children and youth in foster care. In 2017, the National Adoption Month campaign theme was "Teens need families, no matter what," and Piper & Gold launched Choice Network's integrated campaign to help amplify that message. 
Beyond the Bling is a blog series that shares an inside look into our award-winning work. As a part of this month's theme, #GoodToBeHome, we're sharing an oldie-but-a-goodie campaign that still sticks with us -- how we leveraged Choice Network's blog, social media channels, media relations and partner/family outreach to spread the word about how Choice Network helps all children find a home.
Client: Choice Network
Project: National Adoption Month social media campaign: We're more than just a number
Awards:
Snapshot:
So often, National Adoption Month is focused on the numbers: the number of children in foster care; the number of children waiting for adoption; the number of adoption agencies; the number of adoptive families (or lack thereof) waiting to adopt a child. During the Choice Network 2017 National Adoption Month campaign, we focused on telling the stories behind the numbers.
Primarily using Buneka Lucas' story, a social media and blog schedule was created to map out social media posts and accompanying blog posts to showcase the hardships children in foster care face. Buneka was a Choice Network champion and former foster care child who wasn't adopted until she was a teenager, giving Choice Network the perfect opportunity to tie its campaign directly to National Adoption Month's goal: increase awareness of teen adoption.
Campaign Hashtags: 
#30DaysOfAdoption
#Adoption
​#NAM2017
Outcome:
The goal of the Choice Network social media campaign wasn't only to raise awareness about adoption but to highlight Choice Network as a leader in adoption in Ohio and beyond. 
On Facebook, the campaign resulted in an average organic reach increase of 97% and total social engagement increase of 63% over the course of the month. Here are the top three Facebook posts from the campaign:
While Twitter traffic was up throughout the month, impressions increased by 256%, the most beneficial aspect of Twitter engagement was the opportunity for Choice to be present in a national dialogue. Choice included itself among national powerhouses such as HRC and AdoptUSKids by using the hashtags #NAM2017 and #30DaysOfAdoption. Here are the top three tweets from the campaign:
This month, we're celebrating home at P&G. Not just the picturesque dual-income household with two kids, a golden retriever and a white picket fence. No, this month, we're bringing homes that aren't comfortable or conventional to the forefront. That's why we chose the 2017 Choice National Adoption Month campaign to share. This campaign brought light to the hundreds of thousands of youth that are currently in foster care in the United States. These children and teens, who are often viewed as outsiders, oddities and statistics, deserve a home just as much as a child born in the "perfect" family.