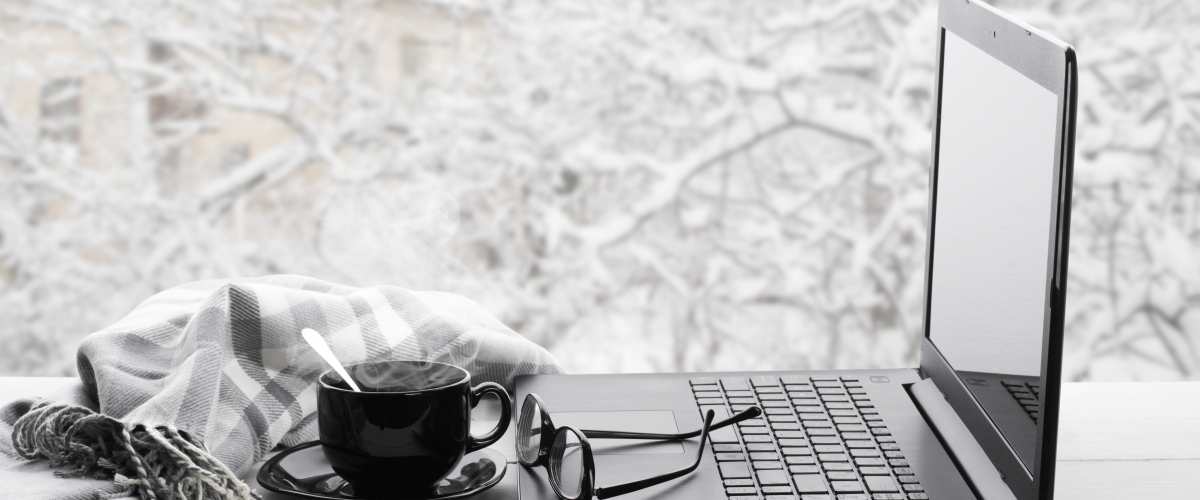 It's less than 15 degrees in mid-January and I know I'm not alone when I say that the frigid weather tends to make me want to stay indoors all day under a blanket. It is this mindset that leads to a lack of motivation, a slower work pace and, worst of all, seasonal affective disorder (SAD).
Well, I say to heck with that mindset.
Here are the must-have rules I follow to maintain positive work during the winter months.
The first quarter builds a foundation for the year
Whether this means applying to your dream job that has an opening for the summer, meeting with potential clients or sticking to a resolution, January is the perfect time to start. It's another chance to refresh your attitude and put in some extra effort to work toward the goals you've been pushing off. That's why not being efficient early on could sway the success of the rest of the year.
Set weekly goals for me time, career goals and health
Taking care of yourself should be a weekly priority for everyone. Maintaining a healthy lifestyle and regular sleep schedule should never be neglected.
There is no better feeling than achieving a goal that took several hours to complete. Goals wouldn't be goals if they were easy to do. Giving yourself something to cross off by Friday each week creates stress-free weekends while increasing confidence and happiness.
Give yourself something to look forward to
Balancing work and play can be hard to do. By giving yourself something to look forward to, especially during a busy week gives yourself that necessary balance to avoid a midweek slump or the Sunday scaries.
At P&G, we love getting together as a team to attend NextGen@Wharton events. It's a way we kick back and relax to reward ourselves for the hard week we put in during the work day. We're giddy to be seeing Waitress for the first time next week.
Having something to look forward to is a small but effective way to bump up motivation for the week.
Don't lose sight of the words you live by
Staying true to yourself keeps your mental health and confidence in check. The simplest way to do so is to never forget what gets you up in the morning and what pushes you to be a better person each day.
We live by our #Truths at Piper & Gold. My favorite P&G #Truths are listen harder and walk the talk. Believing in what you do, doing it well and being able to tell a great story are things to be proud of. Being a better listener strengthens relationships, helps you to learn more and makes you a better writer.
Avoid letting stress accumulate
Plan ahead. Give yourself time to complete tasks. Don't rush. Adding unnecessary stress to your life is just that, unnecessary. It's important to know what your days ahead look like and to not sell yourself short by giving yourself minimal time to complete a task. Your work won't be appreciated if it's rushed and sloppy. However, It will be when it's edited and without errors.
Make a to-do list each day and stick to your calendar. See my blog post about calendar blocking, here.
Give yourself more creative outlets
Feeling like you're not creative enough is common. But, working on your creativity can make such a difference in and out of the office. Try working away in your favorite coffee shop for the day or take an art class. Begin writing for fun again or, my favorite, start a bullet journal. You'll be surprised at just how creative you really are.
Claire McIntyre
Student Strategist