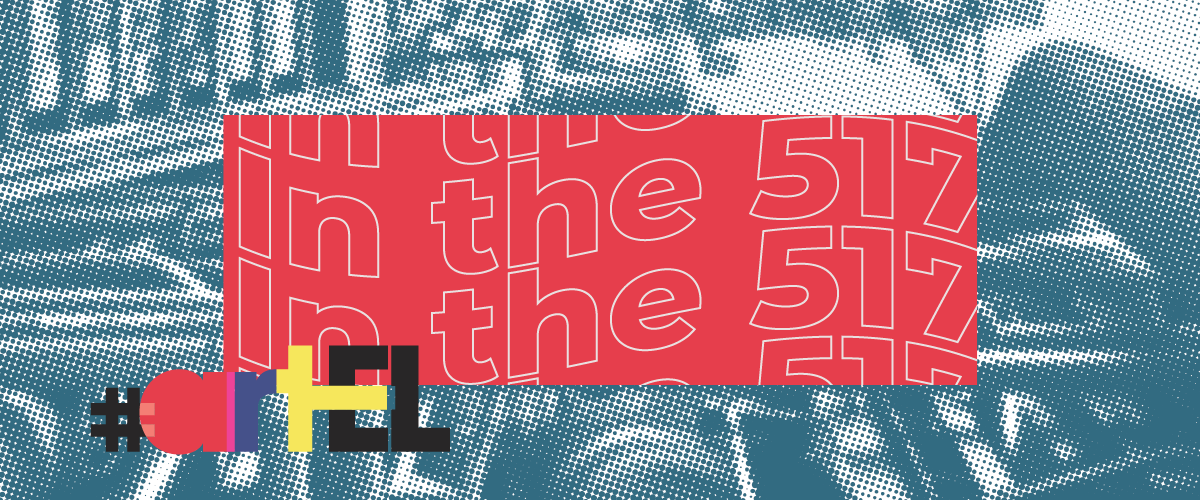 What is "interactive art?"
Interactive art allows the audience to become a part of the art. It is made with a focus on the viewer and involves the audience, creating an interactive dialogue between the art and the spectator.
The beauty of interactive art lies in its use of different materials, mediums and environments. The unique concept of weaving art around the viewer, makes any interactive art event worth engaging in.
Leading up to the East Lansing Art Festival we were facing engagement woes with one of our beloved clients, the East Lansing Downtown Management Board, aka Downtown East Lansing. A decline in visitors to Downtown East Lansing, primarily due to the massive construction taking place, was bad news for the festival, restaurants, stores and Downtown EL in general.
We needed to drive traffic to the art festival and beyond despite the construction, but how?
As a team we brainstormed ideas and solutions that would not only draw attention to the East Lansing Art Festival and bolster attendance, but also beautify the city amidst construction. We dreamed up a partnership between Downtown East Lansing and local businesses to create interactive art exhibits around the city, using social media to spread the word and the art to entice people downtown.
And because every good initiative needs a name, we called it Art EL. Why? Because it makes one helluva hashtag: #ArtEL. Sometimes, that's just where you go.
Our creative strategist, Hilary, whipped up (literally -- this project was a quick-turnaround Hail Mary to support a beloved community festival and asset…) a great wordmark to help unify the different events throughout Downtown EL.
"Red represents local business, blue is the residents. They overlap into pink to represent their collaboration on this project. Yellow is the construction (went for a road map feel here)," she explained.
P&G partnered with Downtown EL to reach out to businesses, pitch project ideas, help them pull together materials and manage social media, creating Downtown East Lansing Facebook events to publicize each interactive art event, inviting residents and visitors to participate in the creation of public art. We also promoted the events on the Downtown East Lansing social channels to encourage participation.
This project is still very much a work-in-progress, which means you still have a chance to be a part of the art.
All week long, local businesses and organizations #Inthe517 area code are creating interactive art events leading up to the 56th annual East Lansing Art Festival.
Here's your chance to get involved #Inthe517 with some of the fun, interactive art events happening this week.  
Sundance Jewelers opened its doors to artists of all ages to decorate the sidewalk and neighboring spaces outside Sundance Jewelers with chalk paint diamonds. Check out the event at http://bit.ly/2JJAldA.

Woven Art Yarn Shop united knitters, crocheters and other hookers to "yarnbomb" Sharp Park (on the corner of Albert and Abbot next to Black Cat Bistro) in East Lansing by covering structures with yarn, knitted or crocheted material. Learn more about the event at http://bit.ly/2VEEhTR.

A team of students from Michigan State University is transforming the concrete wall of the Division Street Parking Garage into a lively, colorful and groovy art mural. The public is invited to watch the mural being painted. Look here for more information http://bit.ly/2JlyZ9k.  

The City of East Lansing is ENCOURAGING residents of East Lansing to make their windows, front porches, flag poles, mailboxes and homes into art (YES! You can play without getting into trouble!). Need some ideas? Think: hanging paintings on your doors, making flags, building sculptures, chalk painting your driveways, really anything you can imagine. See the event at http://bit.ly/2EayElD

The Peanut Barrel is decorating its fence with ribbons.

The City of East Lansing is hosting a Community Loom.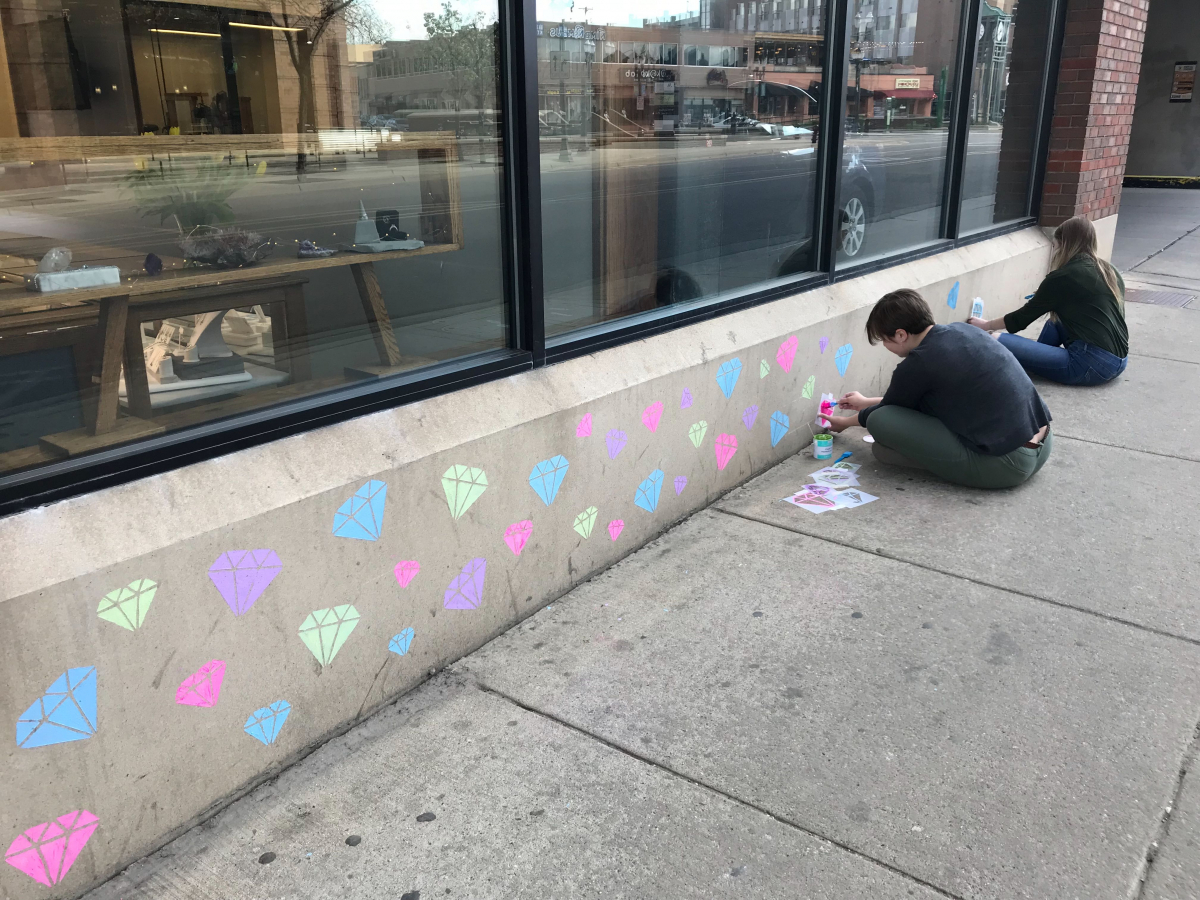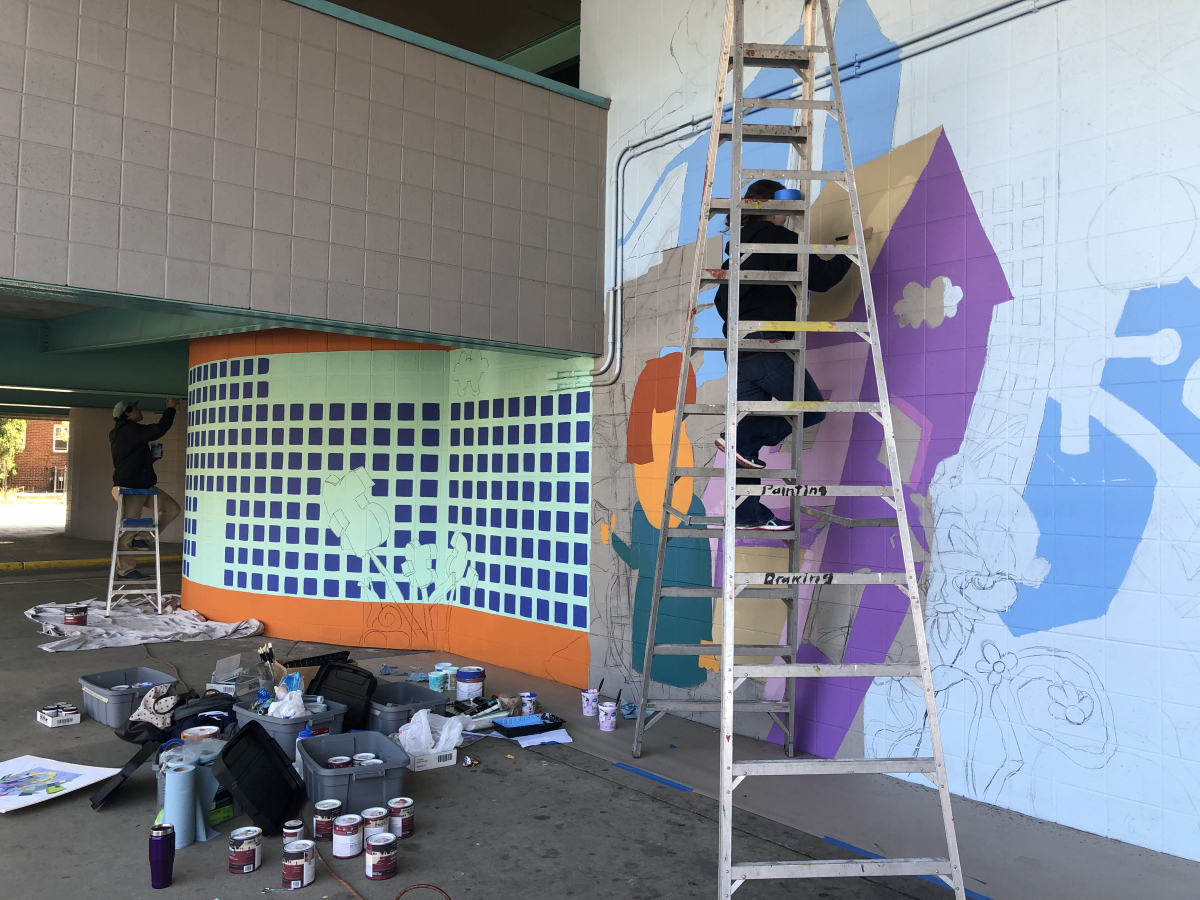 Team members from P&G have been making Art in EL all week long by yarn bombing, pinwheeling, painting.
We even partook in the fun with our own art installation. Behind the East Lansing Marriott at University Place you will see a colorful display of 300 P&G pinwheels dancing in the wind. Inspired by the recent pinwheelification of the Michigan Avenue roundabout in front of the Capitol, we transformed the mulchy area into a vibrant pinwheel-topia, letting us draw a bit of a connection between our offices in Lansing and Downtown EL. Learn more about our interactive art event at http://bit.ly/2VolffK.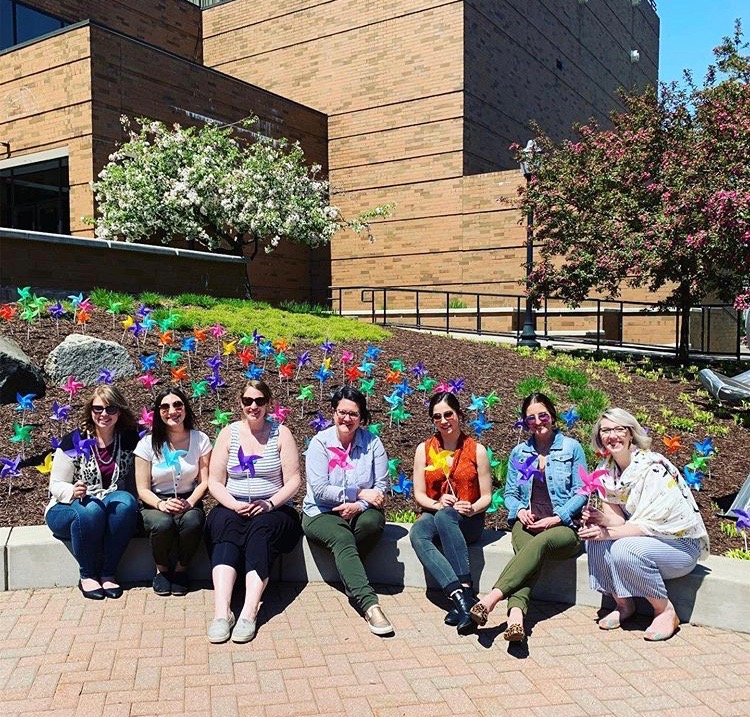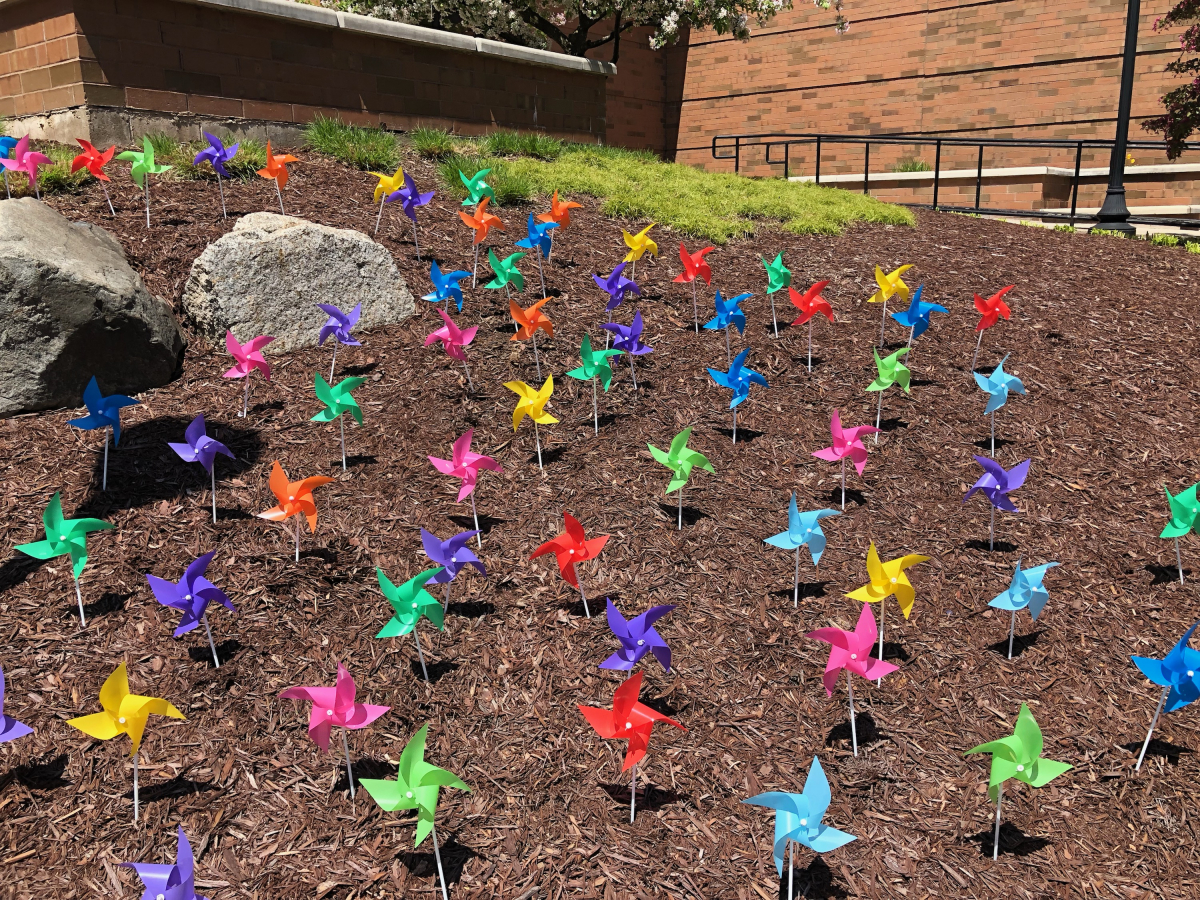 The art installations will remain until the end of the East Lansing Arts Festival on May 19, 2019.
Interactive art can transform a blank wall, empty sidewalk or lonely street corner into a unique masterpiece. Art EL promotes an appreciation for art, creativity and a sense of community in the East Lansing area. We are proud to create PR solutions where people of all ages and backgrounds can come together to create something beautiful. Although the installations are temporary, their impact, notion and message will last far beyond this week #Inthe517.
Hadley Kerr
Student Strategist