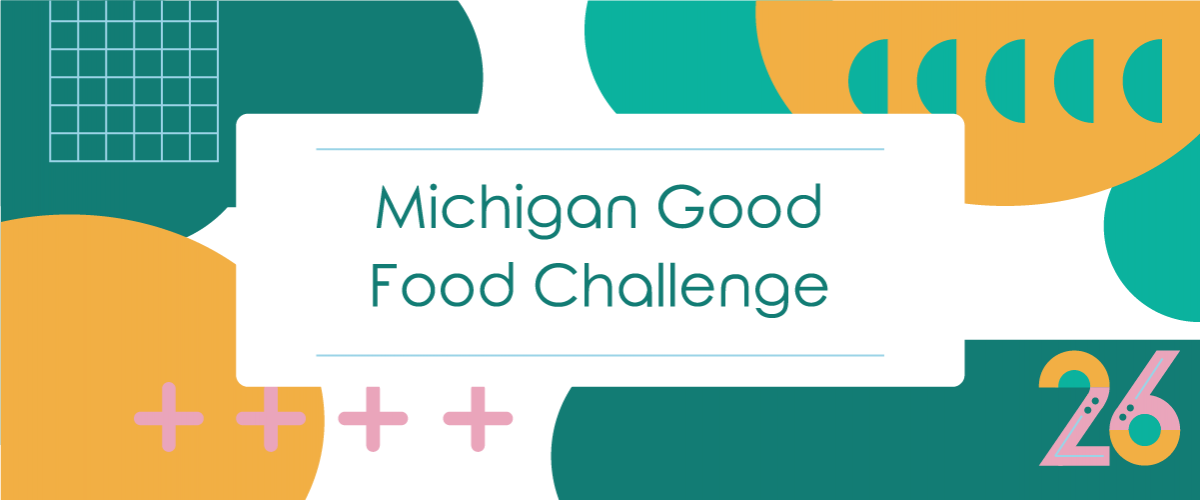 Beyond the Bling is a blog series that shares an inside look into our award-winning work, and today we're spotlighting our partnership with the MSU Center for Regional Food Systems for the Michigan Good Food Charter.
Last year, Piper & Gold teamed up with the Center for Regional Food Systems to develop an outreach and communication strategy to help the Michigan Good Food Charter advance "good food" – food that is healthy, green, fair and affordable — in Michigan.
Client: MSU Center for Regional Food Systems
Project: Michigan Good Food Charter
Awards:
Snapshot:
The MSU Center for Regional Food Systems aims to engage the people of Michigan in developing regionally integrated, sustainable food systems. They developed the Michigan Good Food Charter in 2010 with a mission to advance Michigan's food and agricultural contributions to the economy, protect Michigan's natural resource base and improve residents' health for generations to come.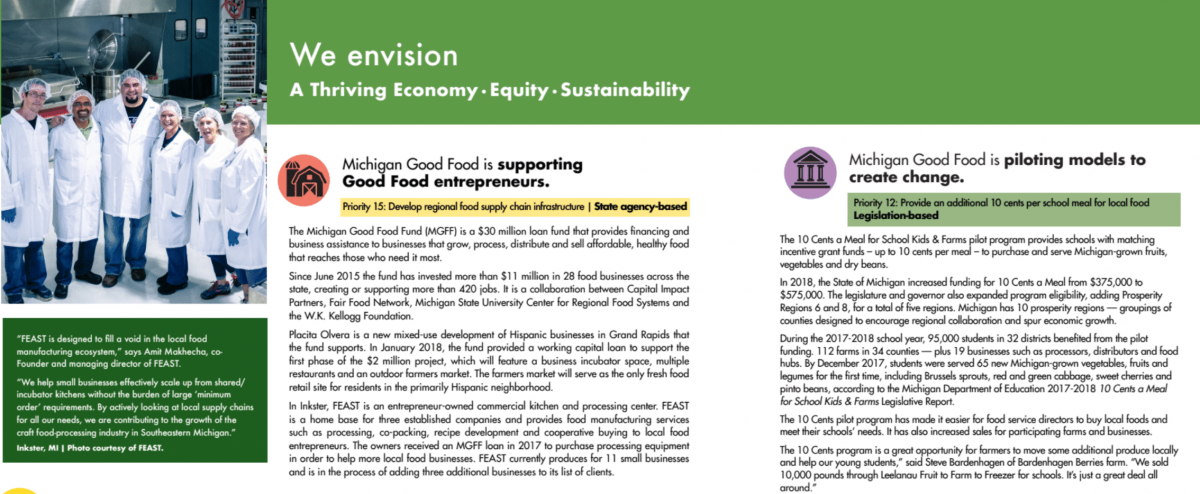 To move toward this aspirational state, we developed the #MIGoodFoodChallenge to encourage people to buy, eat and ask for good food. To reach as many people as possible, we focused on mobilizing and activating a robust network of people who touch food – restaurants, grocers, farmers, farmers markets and more – to educate consumers on where their food comes from and how their actions can contribute to a thriving economy, equity and sustainability for all of Michigan.
We wanted to increase impressions and reach of media mentions and engagement for the social media campaign. Additionally, we wanted to leverage the existing video assets to increase the percentage of Michigan-grown foods purchased by consumers and retailers.
We surpassed our social media metric goals, but the greatest impact of the campaign came in through the number of partners that amplified the message. We reached 53% engagement from our partners, which included restaurants, grocers, farmers, farmers markets and more. The video hit over 16,000 views in 3 months, watch it on YouTube.
By leveraging the existing video asset, the project raised awareness and visibility of the Michigan Good Food Charter's goals.
The Michigan Food Charter believes we can meet the following goals by 2020:
Michigan institutions will source 20% of their food products from Michigan growers, producers and processors.
Michigan farmers will profitably supply 20% of all Michigan institutional, retail and consumer food purchases and will be able to pay fair wages to their workers.
Michigan will generate new agrifood businesses at a rate that enables 20% of food purchased in Michigan to come from Michigan.
Eighty percent of Michigan residents — twice the current level — will have easy access to affordable, fresh, healthy food, 20% of which is from Michigan sources.
Michigan Nutrition Standards will be met by 100% of school meals and 75% of schools selling food outside school meal programs.
​Michigan schools will incorporate food and agriculture into the pre-K through 12th grade curriculum for all Michigan students and youth will have access to food and agriculture entrepreneurial opportunities.