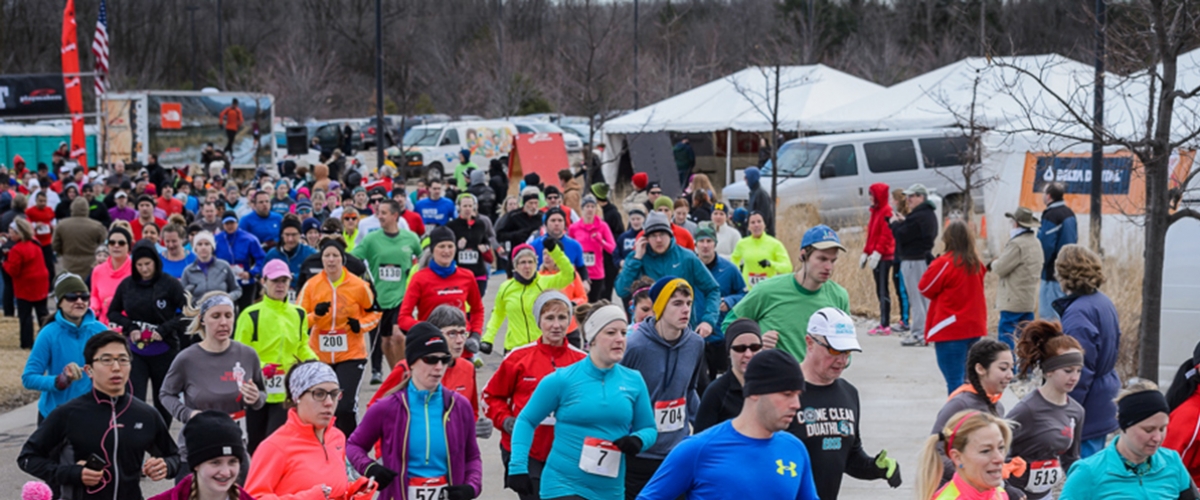 Every time you open an email or log onto a social networking site, it may seem that there is always a new event. Whether that be a 5k run, an auction or even a bar crawl (because let's be honest, who doesn't enjoy a good ole' Michigan craft brew every once in a while?), every event has a purpose. But, that purpose may get lost in the shuffle of planning and promoting.
That's why when you're planning an event, it is key to leverage events to truly focus on the mission and impact of an organization. One of our near-and-dear-to-our-hearts clients is the Ronald McDonald House of Mid-Michigan. In short, the House provides a home-away-from-home for families of ill children who are getting treatment at a hospital or clinic in Greater Lansing.
The House is 79 percent community funded – thanks to the generosity of the Greater Lansing community and community events, the House is able to achieve their funding goals. To showcase the impact of the House, events like the Run for the House leverage the stories of actual families who find a home-away-from-home at the House. Telling the story of families, like the Stedman family from Ionia County, drives home the mission and impact of the House.
How can you make sure events are showcasing the mission of an organization?
Identify a family, individual or another success story who has benefitted from the products or services of your organization. Tie these stories to how their support will make a difference.
Utilize social media and a clever hashtag to encourage engagement. This year, the House is encouraging individuals to share why they participate with the hashtag #WhyIRun.
Use photos and videos to share your story and create an emotional connection. This helps put a face and a name to the story you're trying to tell.
Clearly communicate how their participation or donation will impact your organization or community.