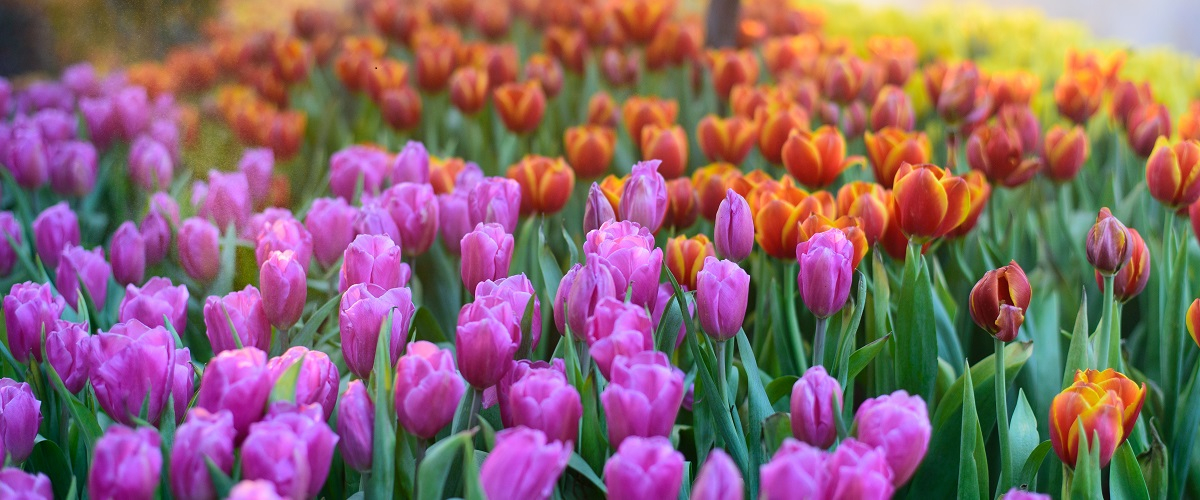 Nothing soothes me like digging in the dirt. I'm notorious for not wearing gloves when I garden because I like to feel the soil. You just can't tell if it's too dry, too sandy, too full of clay if you've got a layer of leather between your fingers and the earth.
Naturally, I was tickled when our team members Claire and Zoe came up with the theme of growth for our April content. Growth and gardening. Perfect.
I started gardening when I was a child. Every summer, my mom would have me plant a few flats of annuals around our home. When I bought my first home at 22, I feel like I became a gardener. I was just learning how to be a grown-up and how to care for things, including myself. That summer, I planted an herb garden and sunflowers. Gradually, that small garden grew into a massive fruit and vegetable plot. When I moved into the city years later, I took to perennials.
A few summers ago when I'd run out of flower space, I added a berry patch and standing beds for veggies. Last summer, I spent hours researching and visiting farmers markets and obscure nurseries to find native plants to help support the pollinator population in my backyard. My Mother's Day gift from my husband and son was a bee hotel. Two more buzz palaces now sit on my back porch waiting to be installed this spring.
Gardening has moved well beyond hobby status in my life. I am a gardener. It it what I've been called and call myself.
Now, professionally, I've been called a lot of things: an ice queen, composed, difficult to read, a bitch, stoic, inappropriate, unflappable, ballsy, intimidating and clutch in a crisis. I wear all of these titles as badges of honor.
But deep down — though it might surprise some of my peers — I'm a nurturer. And for those who know me well, this really isn't surprising at all. They've been on the receiving end of my well-meaning-but-a-tad-overbearing-at-times concern in the form of zillions of questions, trying to solve the problem any way possible, shoving food down their throats, buying presents, asking a zillion more questions, sending worried texts, mandating pedicures, fixing tea and generally sitting with a pit in my stomach from a hurt I can't shelter those I love from.
At my core, I am a protector and a cultivator.
And that extends to my team and my business.
I love to garden because I love to plant something and watch it grow. I love perennials because there is something magical about bonding with a plant over the course of years. I can tell you the story of each plant in my yard — where it came from, who split it for me, why I bought it, who gave it to me, what it likes, its personality, when it will thrive and when it will struggle.
I won't say that growing a business is the same as growing a garden. Not every entrepreneur likes to dig in the dirt. We all have different priorities and motivations. We all have different personalities, approaches and reasons for sacrificing ourselves to the small business owner lifestyle.
Growing MY business is like growing a garden. I want to be IN it. I want to be face-to-face with clients, to share successes and failures and really get to know them. I want to get the texts about the delivery of a beautiful print piece, a front-page story, a great board meeting or a question about toddler pillows. I want to hear about their fancy new car or why they hate Seth Rogan. I want to wade through the awkward and difficult waters of unclear expectations, miscommunications and fuck-ups — together. I want to be a team, a trusted adviser and a friend.
I want to get to KNOW my employees. I unapologetically want to nurture them. I want to understand what they care about and help them to find ways to pursue it. I worry endlessly whether they're overworked, understimulated, happy, healthy, paid enough, passionate, empowered and cared for.
I want to mentor young women and teach them to stand up for themselves, help them survive the inevitable sexism coming their way when they leave this haven of feminism, teach them to be unafraid to be smart, and stand back and let them lead as their skills and confidence grow.
I want to reminisce fondly about interns of the past — and say how proud I am of how far they've come and where they are today —  because I still KNOW them today.
I want to create a place where we can talk about mental health and physical health and sexism and accountability and performance and dogs and babies, all over copious amounts of coffee and food. I want to create an environment of shared growth. Where people feel respected, heard and recognize they're a part of the growth — growth of one another, growth of a culture that reflects all of us, growth of solutions, growth of a company. I want to ensure I can create a space where everyone feels like they have their hands in the dirt together, and they're proud of what they can do individually, and what we do collectively.
And I want to grow MYSELF. I want to lead people to success, and support them in leading themselves there. I want to listen to criticism and feedback and work to be better. I want to build a smart, efficient, innovative company where the work we do is fucking outstanding. I want to make a fucking difference in this world, and help others do the same.
Seven years ago, I planted the seed of a company. I couldn't have predicted what it would look like today, but over the past seven years, I've watched that company grow. I've tended it with everything I have, at times to my own detriment. I've seen it flourish and thrive and be stunning. And I've worked my ass off to ensure it survived drought and hazard. I've nursed it, protected it, obsessed over it, cultivated it.
I've nurtured it.
I've had the immense privilege and the crushing weight of nurturing lives — real lives that make a real difference — from the smallest flower to the strongest woman, and the collective garden in which we survive and thrive together. I'm honored and fortunate to be able to watch them all grow.